Bunkhouse Window Rehab in Cave Creek, Portal, AZ (2014)

This charming house, built in 1923 by the Forest Service, has been fixed up to become a cabin in the "Rooms with a View" NFS rental program.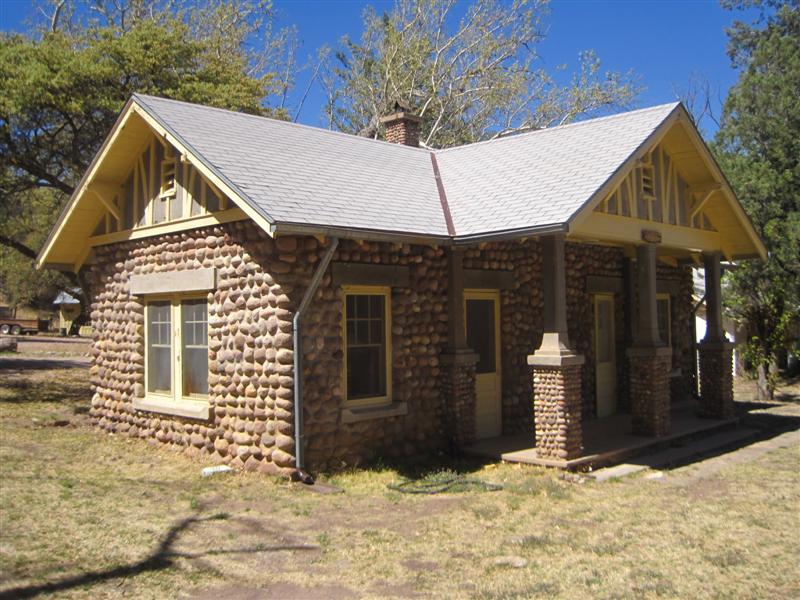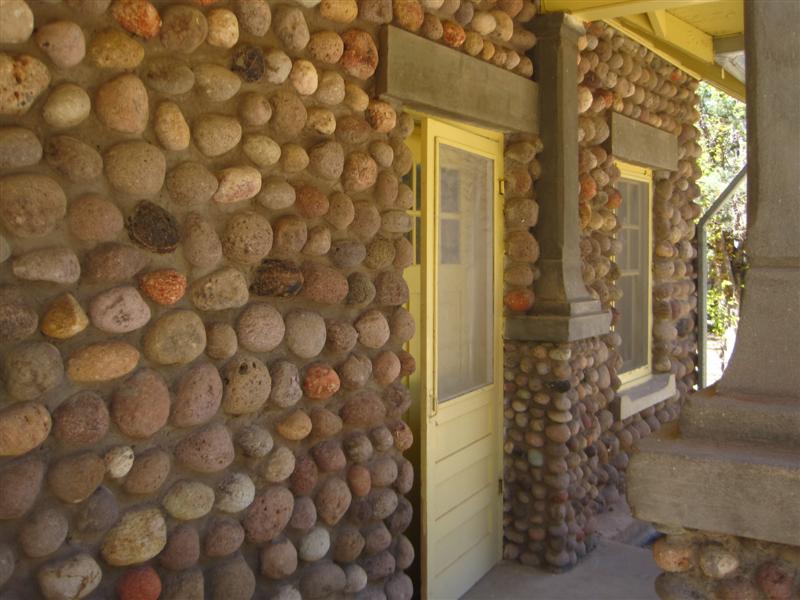 This house is one of two rentals in Cave Creek, which is just east of the town of Portal, AZ. This entrance to the Chiricahuas is the most dramatic entrance to the range. Guardian peaks of red and pink rhyolite rise on either side of the canyon in a gargantuan staircase arrangement to summits well over 3000 feet above. Backdropping the scene is the velvet-blue forest of the high country.*
New furniture, kitchen appliances, plumbing and electrical work were part of this renovation.
I was asked to rehab the windows.
There were 6 double hung windows (12 sash), with associated screens. The sash were in very good shape and mostly needed paint touch ups. The screens covering the windows had been badly weathered, and needed a lot of work. Several screens had rot at their bottoms, at the window sill. Wood Epoxy and Stabilizer fixed most of this; sometimes I had to fabricate new wood members (rails or stiles) for the screens. Two windows needed replacing/glazing due to cracks in the glass.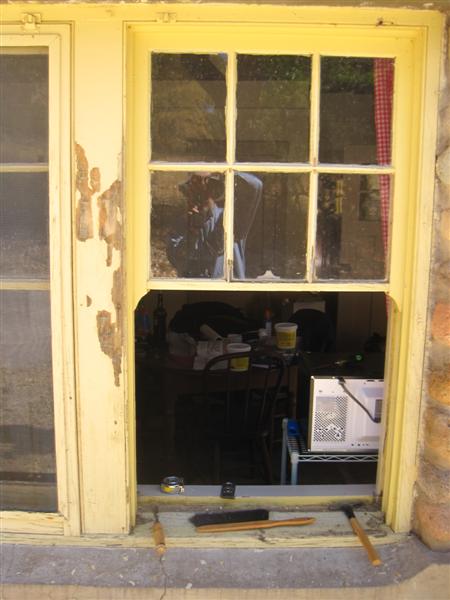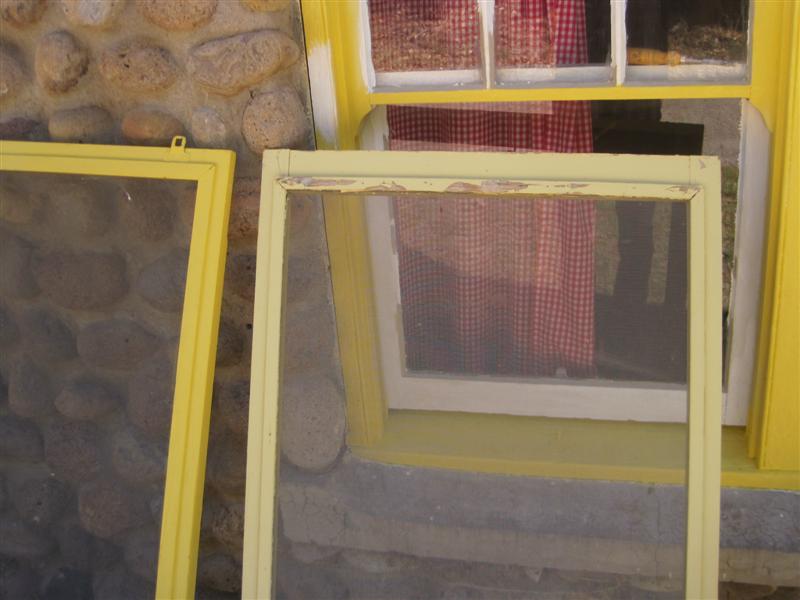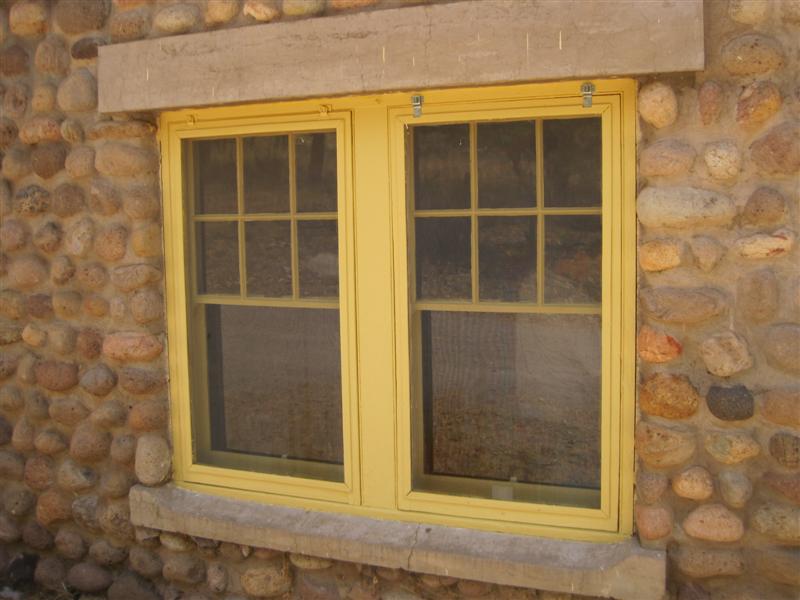 Each lower sash was removed in order to access the upper rail on the lower sash and the lower rail on the upper sash. These hard-to-get-to rails had not been repainted properly over the past 80 years, so there was signature paint drippings on the rails, showing several generations of NFS paint.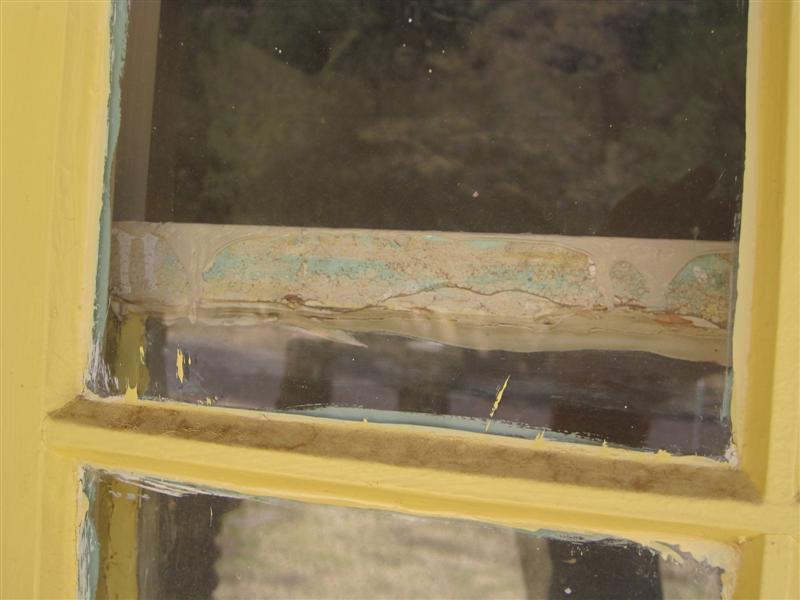 Three of the sash balances were broken and unusable; I sourced exact replacements from an outfit in Los Angeles. Brand name: Acme Sash Balances. (Great Name!) The Balances need to be specified to match the weight of the sash, in this case, 10 pounds, so the sash would be perfectly balanced and not slam up or down.
The final touch to the windows was to add sash locks on each window. I sourced some flat-black locks at the Home Depot, and they added a nice touch to the newly painted and cleaned windows.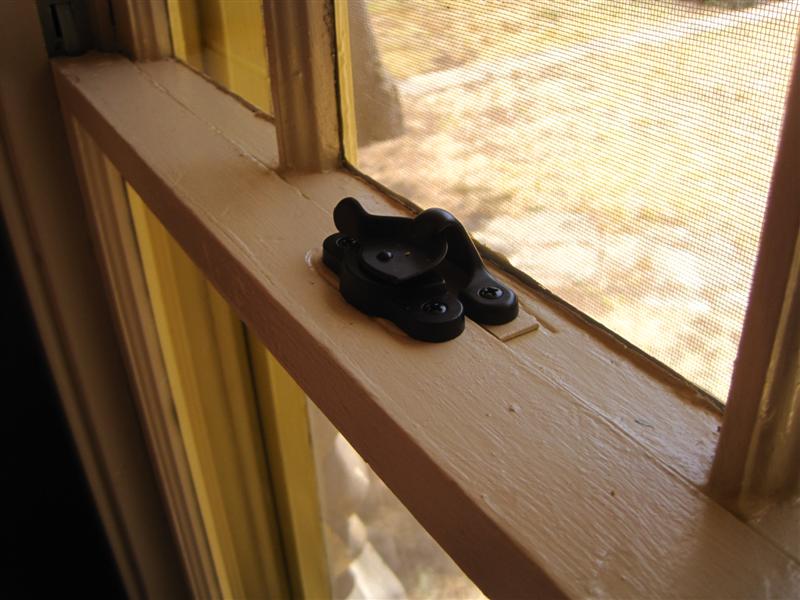 Finally, a FS crew came over the last day and did some work on the house, including adding the new sign for the Bunkhouse.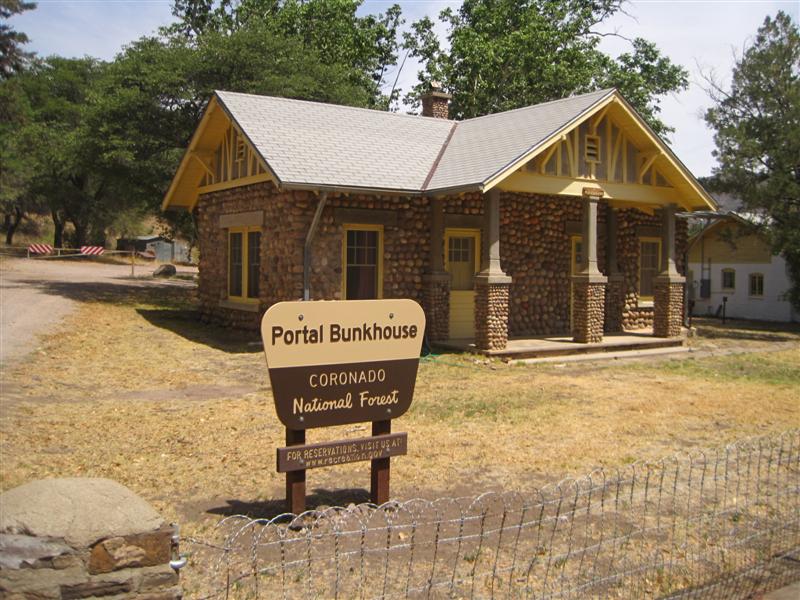 *Description of Cave Creek provided in part by Chiricahua Mountains of Arizona by Cachor Taylor (1977)