Day 12
---

It's Sunday, and we're back in Buenos Aires for a few hours. After a quiet lunch, we go to San Telmo, much like Greenwich Village, a bohemian part of town, that is coming back after many years of neglect. Today is an open-air flea market, full of mimes and dancing and life.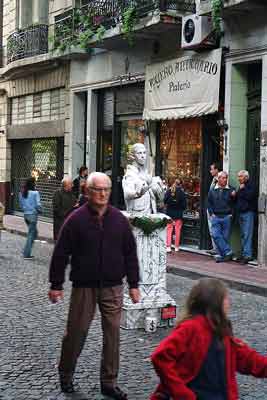 Of course, I can't leave without showing you one picture of Tango.


So. That's it.

It was a great trip, a lot more than I thought it would be. This guy posed for me as we were leaving.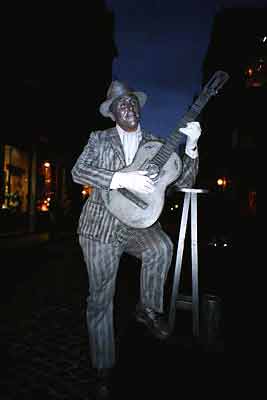 If you would like to see more about the KUAT and The Desert Speaks, please visit: The KUAT web site .